Links:http://www.planoptik.com/cnt/products/borosilicate_customize ...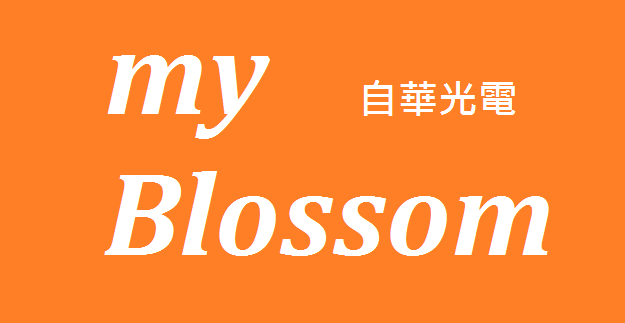 首德 D263 玻璃晶圓,SCHOTT D263 Glass wafers
肖特 D263 玻璃晶圓,SCHOTT D263 Glass wafers
Plan Optik D263玻璃晶圓,Plan Optik D263 Glass wafers
Schott: D 263® T eco , D 263 T eco , D263T eco , D263T , D263

熱膨脹係數(CTE): 7.2 ppm/°C

Plan Optik 生產多種客製化玻璃和石英晶圓,從小量產品到大量都有。直徑測量介於 50 到 300 mm 的低厚度公差和低 TTV 值。

Plan Optik 所生產的客製化晶圓用來生產光學或是化學偵測器,壓力傳感器和加速度傳感器。典型的應用工業領域在消費性電子部門(CMOS 影像偵測,微反射鏡),汽車產業(壓力傳感器,如輪胎,引擎控制),航天(三維加速度傳感器),化學(微反應技術),藥品(實驗室芯片)和一般的半導體生產。

Plan Optik produces customized wafers from various types of glass and quartz, from single-item production to large-scale series. The diameter measures between 50 - 300 mm with low thickness tolerances and low ttv values.
Customized wafers by Plan Optik are used to manufacture optical or chemical sensors, pressure sensors and acceleration sensors. Typical industrial areas of application lie in the consumer electronics sector (CMOS imaging, micro mirrors), automotive sector (pressure sensors, e.g. tires, engine control), aerospace (3D acceleration sensors), chemistry (micro reaction technology), pharmaceuticals (Lab-on-chip) and in semiconductor production in general.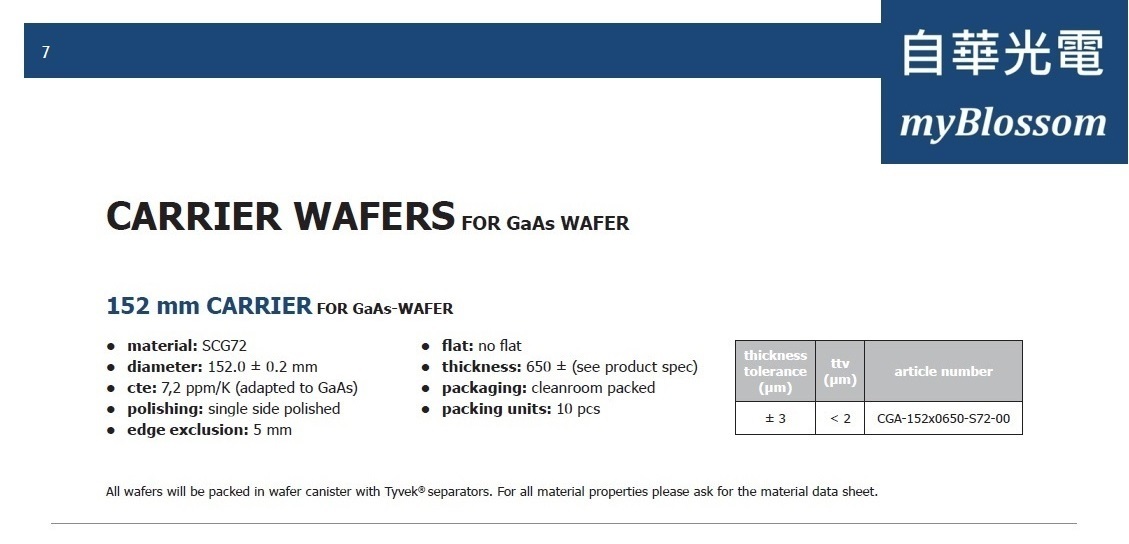 自華光電 - 德國Plan Optik AG玻璃晶圓/石英晶圓 台灣獨家代理商。
Allen K. Lin | Allen@myblossom.tw | LINE ID: Allen-007 | Wechat ID: Allen-006 | T: 0910-782775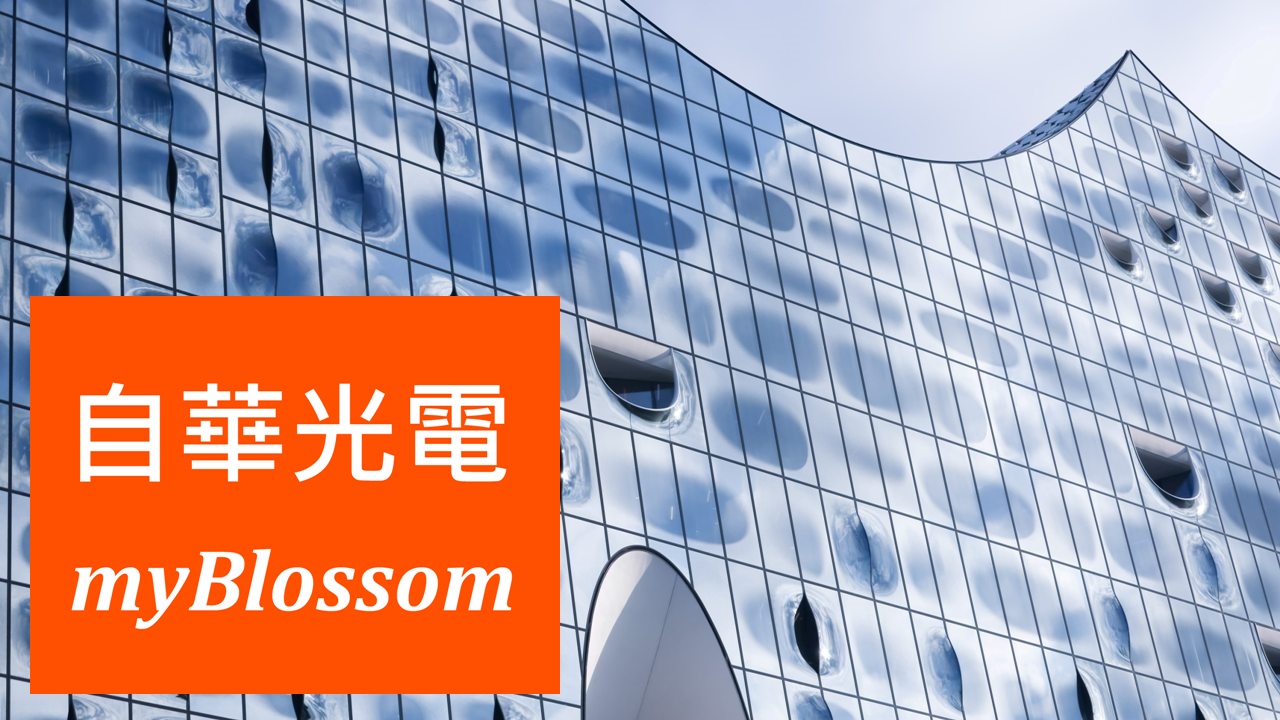 SCHOTT D 263® 系列硼矽酸鹽玻璃廣泛應用于要求高精度元件的各種應用中。 各項應用包括顯微鏡、成像、傳感、感測器、半導體和 MEMS。 這種完美而可靠的玻璃產品組合提供廣泛的厚度範圍、出色的透光性和高耐化學性。

全面的性能和多功能性: 經過多年的實用驗證,D 263® 已證明自身優勢。 SCHOTT 的下拉製造工藝可產生優質的火焰拋光表面和低粗糙度,以及高光學品質、熱穩定性和耐化學穩定性。 憑藉上述特性,這種玻璃成為技術應用的行業標準以及科學、電子和技術領域的真正綜合產品。

厚度範圍寬,公差小: SCHOTT 採用獨特的製造方法,能夠生產出 0.03 mm 到 1.1 mm 之間的各種 D 263® 厚度。 作為解決方案提供商和合作夥伴,SCHOTT 還可以創建適合您應用需求的定制解決方案,保持嚴格的幾何公差,從而實現穩定的工藝流程和最佳性能。

產品型號: D 263® 型號側重於適應特定應用中的特定要求。 D 263® bio 適用於醫學診斷,而 D 263® M 可提供精確的顯微鏡蓋玻片。 D 263® T eco 適用於成像、傳感和半導體,以及 RF/HF 應用,而 D 263® LA eco 在圖像感測器系統中很有效。

出色的多功能技術性能: SCHOTT D 263® 具有許多技術優勢 這其中包括低粗糙度的優異表面品質,消除了進一步拋光的需要,保證了廣泛厚度範圍內的嚴格幾何公差。 D 263® 優異的透過率、低自發螢光和高耐化學穩定性使其更具持久耐用性能。

The SCHOTT D 263® family of borosilicate glass is relied upon in a wide range of applications demanding high-precision of components. Applications include microscopy, imaging, sensing, sensors, semiconductors and MEMS. This portfolio of flawless and robust glasses offers a broad range of thicknesses, excellently optical transmission and high chemical resistance.

All-round performance and versatility: D 263® has proved itself after years of strong performance. SCHOTT's down-draw manufacturing method results in premium fire-polished surfaces and low roughness, along with high optical quality, thermal stability and chemical resistance. It makes this glass an industry standard for technical applications and a true all-rounder for science, electronics and technology.

Broad thickness range, tight tolerances: SCHOTT's unique manufacturing methods enable the production of a wide range of D 263® thicknesses between 0.03 mm and 1.1 mm. Acting as a solution provider and cooperation partner, SCHOTT can also create tailored solutions to fit your application, with tight geometric tolerances resulting in stable processes and optimum performance.

Product variants: Variants of D 263® focus on specific requirements in particular applications. D 263® bio is suited to medical diagnostics, while D 263® M provides accurate microscopy cover slips. D 263® T eco is used in imaging, sensing and semiconductors, as well as RF / HF applications, and D 263® LA eco is effective in image sensor systems.

Outstanding and versatile technical properties: SCHOTT D 263® offers a large number of technical advantages. These include an excellent surface quality with low roughness, which eliminates the need for further polishing, and tight geometrical tolerances in a wide range of thicknesses. The exceptional luminous transmittance, low autofluorescence and high chemical resistance of D 263® all add to an impressive reputation as a durable and long-lasting performer.

Quoted from Schott Product Introduction
https://www.schott.com/en-tw/products/d-263-p1000318/product-variants?tab=d-263-t-eco