Links:http://www.myblossom.com.tw/contact.html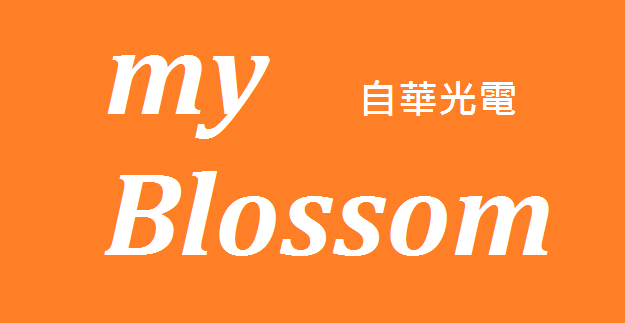 擠出工具 Extrusion Tools / 擠出模/導向模
伊斯特偉斯集團在為電纜工業提供天然鑽石和鎢鋼擠出模方面積累了多年的經驗。持續的工藝改進和客戶提出的寶貴建議説明我們不斷提高產品的品質。燒結技術的不斷發展和同心度精確性的提升(0.0025毫米/.0001")賦予我們的產品最佳表現力。


導向模的結構與材質
伊斯特偉斯集團已經研究出導向模製作的關鍵環節。如果在製作時不注意以下區域,絕緣性能將受到影響。


影響絕緣效果的最重要的因素是生產速度。伊斯特偉斯集團只使用高品質原料(特製鋼或高級T/C),以確保產品品質。導向模表面高度拋光。


嵌入件的位置盡可能靠近尖端(僅為 0.7毫米 / .0273"),以避免嵌入件損壞,保證導向模的使用。


無尖銳邊緣
避免尖銳邊緣以確保拉線過程不受影響,避免金屬絲損壞。
這是最重要的限定因素,保證金屬絲處在絕緣材料的中間。我們的產品能夠嚴格控制公差(0.0025毫米 / .0001"),是保證產品品質的關鍵因素。


標記區域
高清晰鐳射標記和其他根據客戶要求標記的資訊。


4/6導向模建議使用材料是純碳化鎢。然而,由於純碳化鎢較為脆弱,一些顧客偏向使用鋼主體 T/C嵌入件。較大擠出模的常見材料是鋼主體 T/C嵌入件。


拋光內面
公差僅為0.005 毫米 (.0002"),確保絕緣效果。


標記區域
高清晰鐳射標記和其他根據客戶要求標記的資訊。


建議和優點


1. 天然鑽石導向模適用於1.90 毫米(.075")以內的直徑。
2.天然鑽石模能夠確保完成品的更好連貫性,並使擠出模的磨損程度降低,提高拉線圓心度。
3. 使用天然鑽石的導向模的壽命是使用碳化鎢和純碳化鎢的2至4倍(但價錢還不到兩倍)。
回報快。與T/C模相比,(每米包線)短期內可節省25%的模具成本。由於使用時間長,模具存貨量少。


產量高。相對較長的使用壽命意味著更少的停機維護時間,相比使用碳化鎢的模具,無需頻繁更換元件。


5. 聚晶金剛石導向模的使用壽命是碳化鎢導向模的6倍。聚晶金剛石導向模只適用於直線拉擠機,且必須完全絕緣"無靜電"。這種條件很難達到,因此一般不建議使用聚晶金剛石。


6.如何選擇最適合的導向模
- B. 提供精確拉絲。我們能夠提供2/6, 4/6, 12/16 和 14/20系列的標準拉絲。
- C. 確定需進行擠出加工的材料(PVC, PE, 橡膠等)
- D. 確定模芯材料(天然鑽石、T/C等)。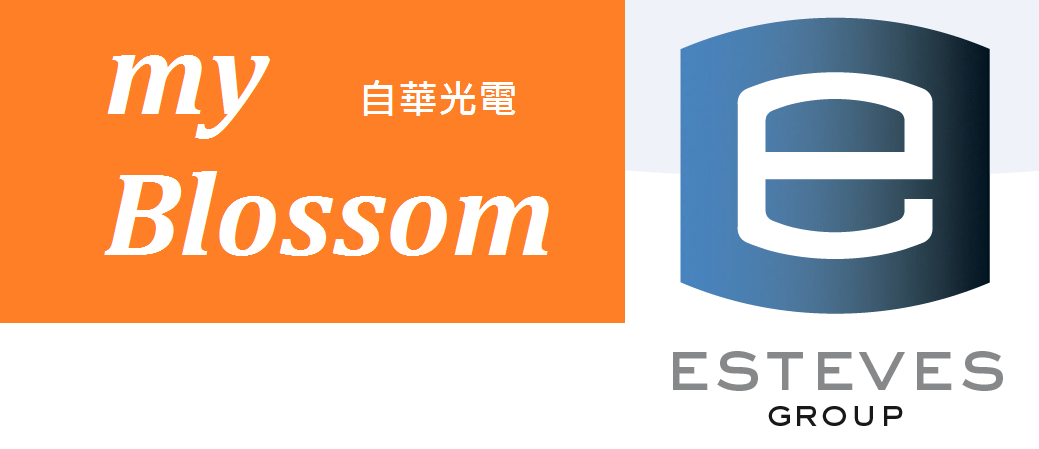 自華光電 - 荷蘭Esteves Group 鑽石眼模/異形眼模/異形鑽石眼模台灣獨家代理商。


Allen K. Lin | Allen@myblossom.tw | LINE ID: Allen-007 | Wechat ID: Allen-006 | T: 0910-782775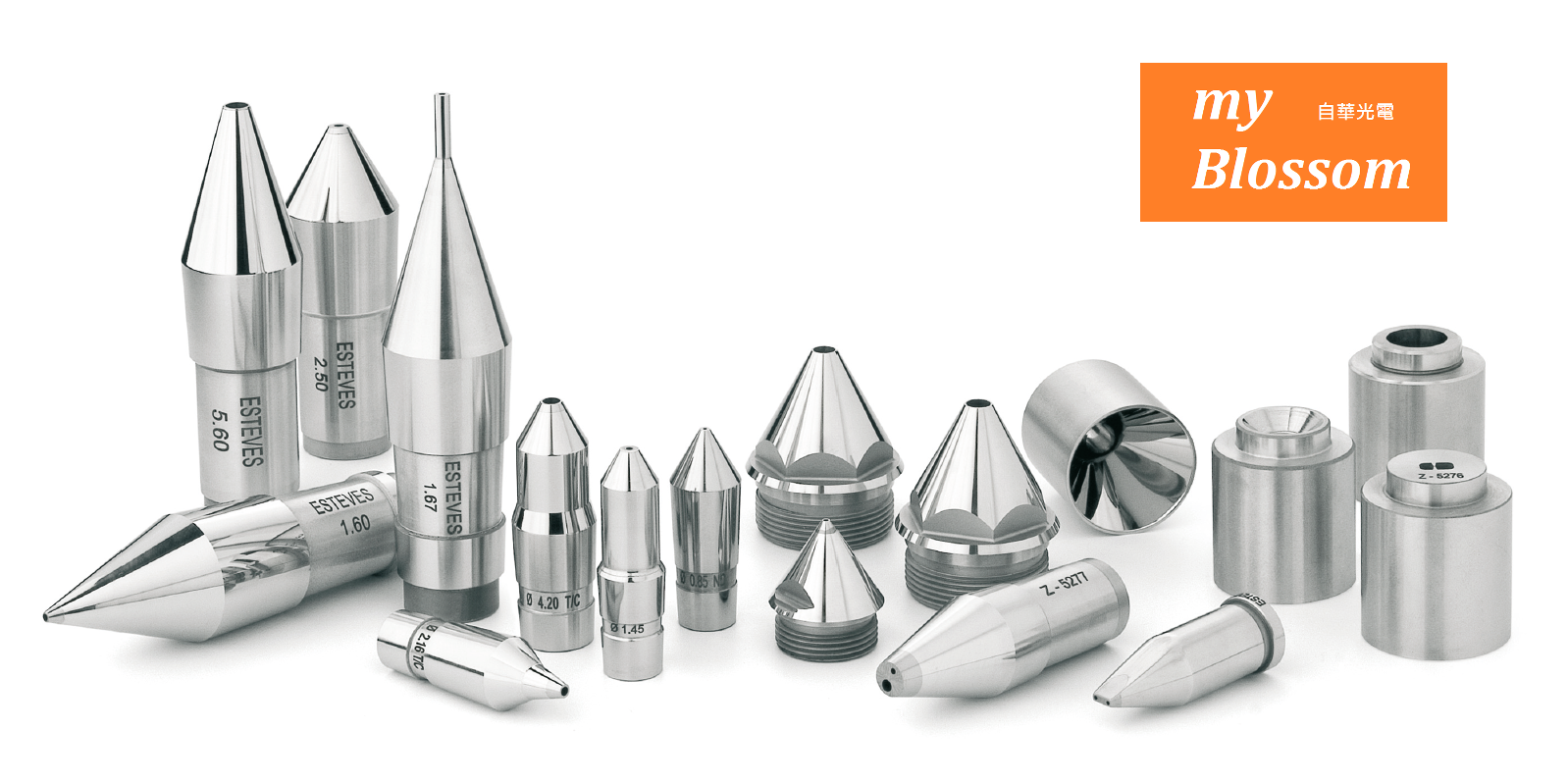 For many years, the Esteves Group has been supplying natural diamond and tungsten carbide extrusion tools to the cable industry. Continuous improvement in our production process and the increasing requirements of our customers, help us to develop products of the highest quality. Recently extrusion tips (wire guides) with PCD inserts have been added. PCD inserts allow for the use of diamond extrusion tips at sizes as large as 3.6 mm (.1417").


State-of-the-art sintering technology and accuracy in concentricity, within 0.0025 mm (.0001"), depending on the type of tool and design, give our product the highest performance during cable manufacturing.


Wire guide's and extrusion dies, structure and materials


The Esteves Group has identified the most critical areas in its manufacturing process. If some of the below mentioned areas are not well defined or controlled, quality of the wire insulation can be affected.


Body
One of the most important things in the insulation process is the production speed. The Esteves Group is always using high resistance and homogenous materials (specially treated steel or first class T/C) in order to help the insulation flow. High level polishing of the bodies is provided.


Insert location
The location of our inserts is always as close as possible to the edge (only 0.7mm / .0273") of the tip´s end keeping a minimum distance in order to avoid insert breaks and to ensure perfect guiding of the wire.


No sharp edges
This is necessary to ensure smooth threading up and to avoid wire breaks.
Accurate concentricity


This is one of the most important parameters. It guarantees that the wire will be perfectly centered within the insulation material. This tight tolerance (0.0025mm / .0001") is one of the keys in the quality of our tools.


Marking area
High definition laser marking area with diameter and other important customer details (upon client request).


Recommendations and advantages


1. Use wire guides (tips) with natural diamond insert for diameters smaller than 1.90 mm (.075")
2. Better consistency of the final customer product is obtained when using a ND insert. The concentricity of the cable is maintained longer because the wire guide is subject to less wear.
3. Lifetime of wire guides with natural diamond insert is between 2-4 times longer than with tungsten carbide insert or solid carbide (price is not even double).
4. There are two clear advantages of using a natural diamond insert.


Cheaper with a short pay-back time. Compared with T/C tools, a tool cost saving (per meter of coating) of 25 % can be achieved in a short period of time. Less tool inventory is needed, because of the longer tool life.


More production. Longer life will mean less machine downtime, no need to change the sets as often as when using tungsten carbide inserts.


5. The wire guide´s lifetime with a PCD insert is around 6 times longer than with a tungsten carbide insert. PCD inserts only work with straight line drawing-extruding machines, that are fully insulated with no "static electricity". This is very difficult to obtain and for this reason PCD inserts are not very common and not usually recommended.


6. How to acquire the most suitable tool for your needs:
- A. Specify the bore diameter in mm / inches.
- B. Provide an accurate drawing of the tool. We can supply standard drawings for sets of tools 2/6, 4/6, 12/16 & 14/20.
- C. Specify the material to be extruded (PVC, PE, rubber, etc…)
- D. Specify the preferred raw material (ND insert, T/C insert, insert solid, etc…)