自華光電®標準石英晶圓 myBlossom® Quartz Wafer
標準石英晶圓 常備庫存明細
Click here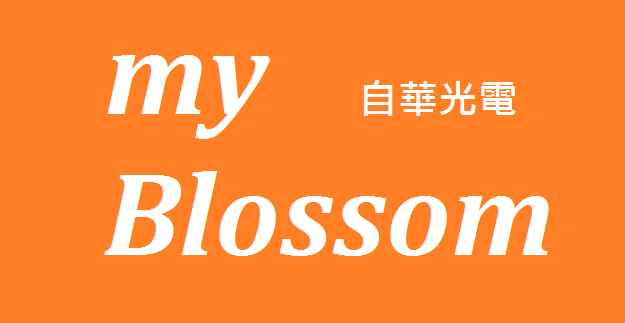 自華®標準石英晶圓 現貨超市
myBlossom® Quartz Wafer



自華光電®代理全球最大標準玻璃晶圓/石英晶圓現貨超市

。
標準石英晶圓常備庫存/現貨供應。
合成製造的紫外級等級熔融石英,高純度的非晶矽氧化矽,它在紫外線光、可見光與近紅外線光的波長區提供相當好的穿透性。熱膨脹係數是非常低的。用這材料生產的晶圓幾乎無氣泡和無螢光。化學純度等級相當高。標準晶圓有常備庫存可現貨供應。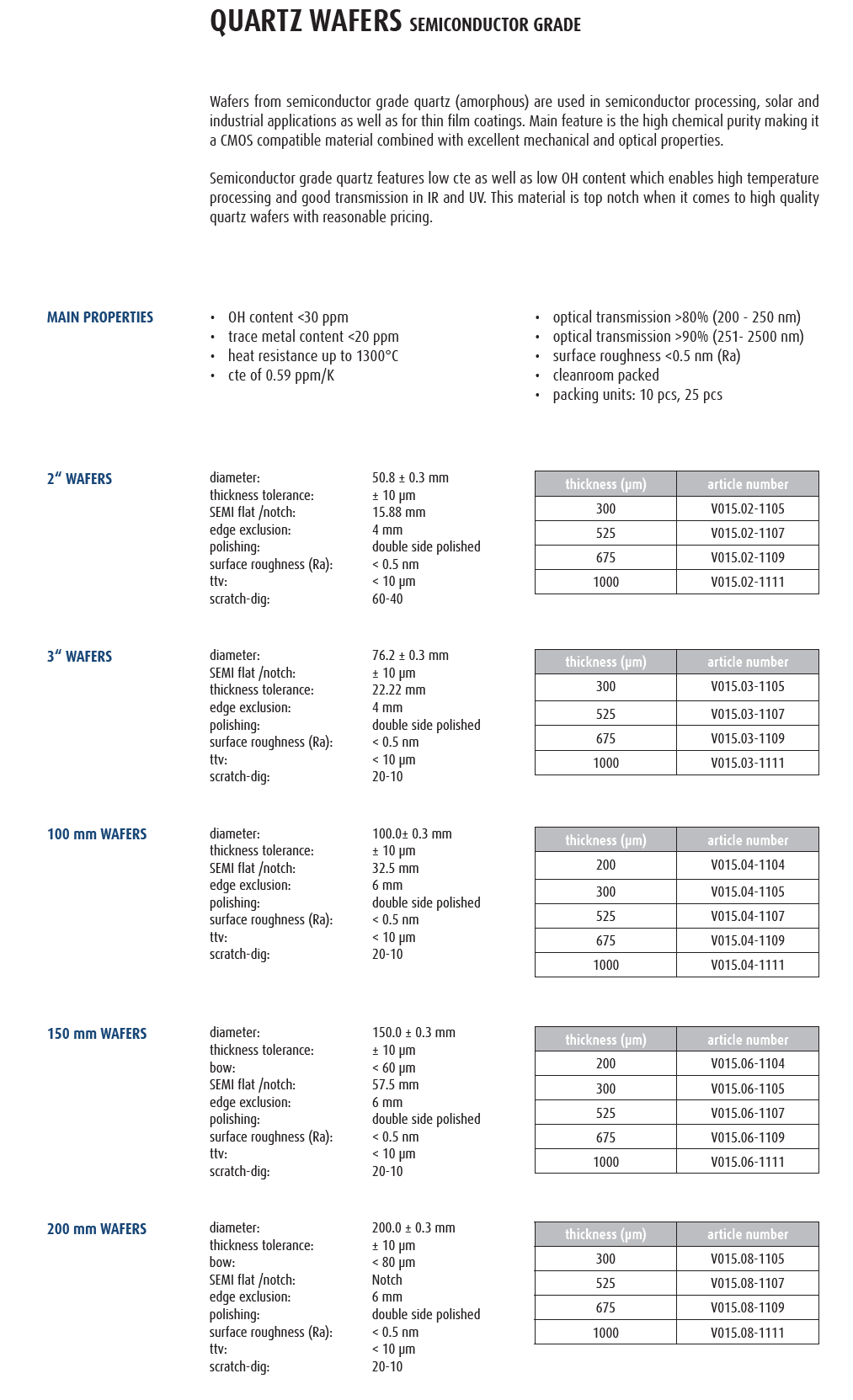 除了上述標準石英晶片有現貨供應外,根據客戶的規格生產客製化石英晶片(不同厚度,直徑與規格)。

自華光電 - 德國Plan Optik AG 玻璃晶圓/石英晶圓 台灣獨家代理商。
Allen K. Lin | Allen@myblossom.tw | LINE ID: Allen-007 | Wechat ID: Allen-006 | T: 0910-782775



myBlossom® Standard Quartz Wafer
Standard Quartz Wafer list
Click here


myBlossom® Standard Quartz Wafer


QUARTZ WAFERS OFF THE SHELF


In urgent need of quartz wafers? You order - we ship off the shelf (subject to availability and prior sales). Minimum order quantity: just 10 pieces.


Made from amorphous silicon dioxide of high purity. It provides a very good transmission in the near UV, VIS and IR wavelength region. The thermal expansion as well as the OH content is very low which makes them suitable for almost all application in near UV, VIS and IR - especially for high temperature applications. Wafers from this material are virtually bubble and fluorescence free.



CUSTOMIZED QUARTZ WAFERS


Besides Plan Optik's quartz wafers, which are available off the shelf, Plan Optik manufactures quartz wafers (SiO2) in a large scale production using high purity quartz glass. In contrast to crystalline quartz, the substance used here is amorphous quartz glass. These wafers are characterized by low thickness tolerances, high quality surfaces and low ttv values.


Plan Optik's quartz wafers are defined as an alkaline-free and ultra-pure substrate, virtually unadulterated by foreign matter. They are therefore used in semiconductor technology and as a coating substrate. Typical industrial fields of application include the construction of RF modules, PLC splitters as well as micro fluidics and medicine. Plan Optik's quartz wafers are resistant to high temperatures and virtually non-fluorescent.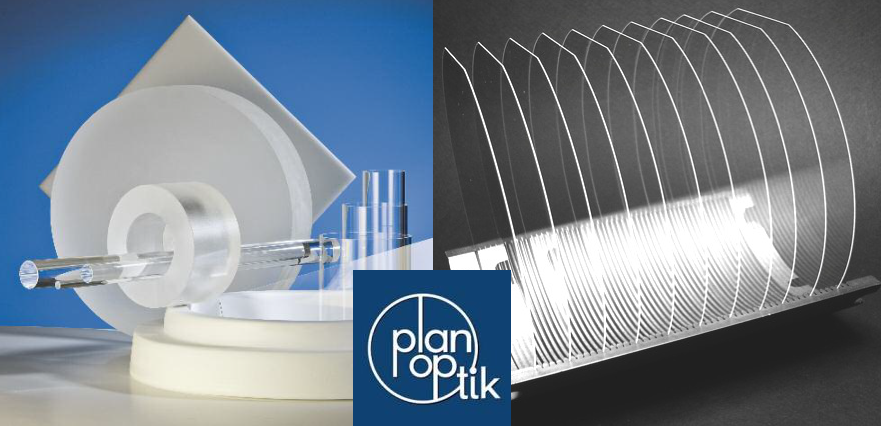 Heraeus Quarzglas
Heraeus Quarzglas
Click here

About Heraeus Quarzglas

Heraeus Quarzglas counts itself among the technology leaders and materials specialists for the manufacture and processing of high-purity fused silica.

Our customers can rely excellent performance products as we excel in all key processes for producing natural fused quartz and synthetic fused silica for the semiconductor and telecommunications industries as well as applications for the optical, chemical, and lamp industries. With locations all around the globe, our experts provide and support our customers with products ranging from semi-finished goods to complex system components to custom-tailored products and solutions.

Being the world's largest manufacturer of synthetic fused silica for use in the telecommunications industries, Heraeus has significantly contributed to the optical data transmission technology.